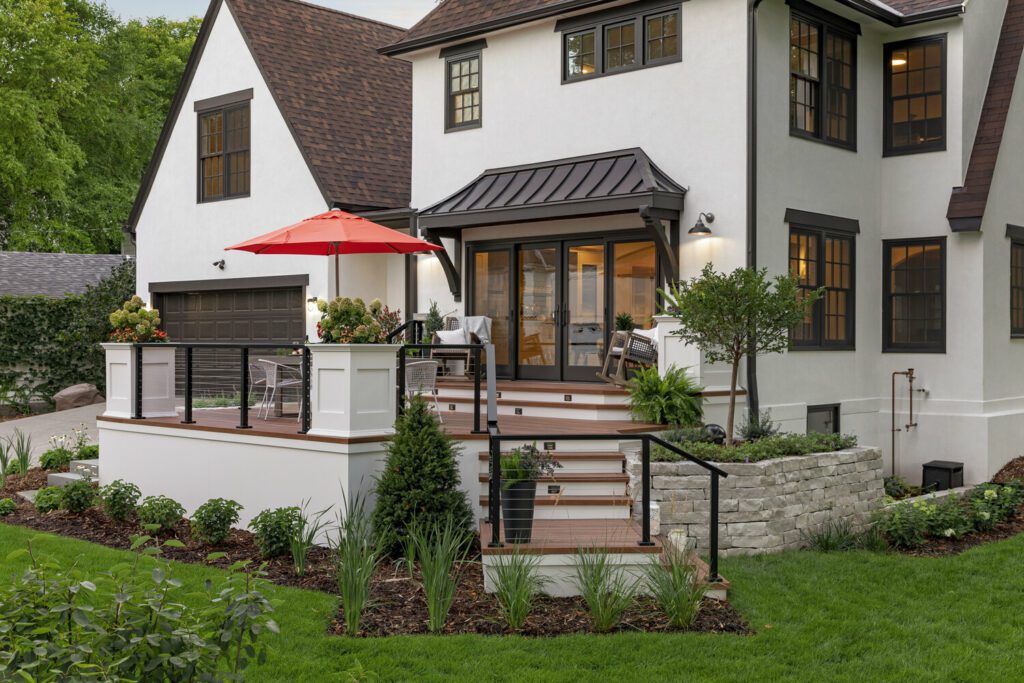 These clients wanted a low maintenance, side-yard entertainment and dining space that would flow from their newly remodeled kitchen and look intentional rather than as an afterthought. Horrible soil conditions, an unfortunate electrical service location and the elevations of the driveway and doors presented many challenges to senior designer Heather Sweeney.
The team combined smart material selections, innovative construction techniques and a stepped design to create a traditional outdoor living environment with a modern touch that is as functional as it is beautiful. Colors and shapes are so well integrated it truly looks like an extension of the house itself.
The landings and stairs flow organically from the patio doors to the lawn below. The mix of materials, angles and shapes blend with strategically placed plantings for privacy and visual balance.