In addition to the many expertly placed rocks and boulders in our backyard water feature (Thanks Mom's!) there are numerous hand-picked artifacts that add to the unique beauty. These are very special relics; not because of their monetary value or even their particular beauty, but because of what they represent.
When our children were young we started collecting these items to commemorate our special trips and experiences, like the rock from the peak of a high mountain climbed in the Rockies, a spent horseshoe from a dude ranch vacation, or a piece of beaver-chewed driftwood from our annual trip to the Boundary Waters Canoe Area.
Our first such rocks came from a meaningful time on Minnesota's spectacular North Shore at the mouth of the Baptism River. One was a smooth rock and the other quite jagged. We'd spent the day hiking, picnicking, and skipping rocks toward the endless Lake Superior horizon. The beach at the mouth of the river is lined by millions of smooth rocks, weathered by decades of rushing currents pushing them out to the lake and subjecting them to the grinding forces of tumultuous waves crashing against the shore. Upstream a bit are the jagged rocks with sharp edges, recently fallen from the cliffs above, still largely unscathed by the effects of the many forces that would eventually shape them. The sharp and smooth rocks co-mingle between the river and the lake – a significant life lesson for tumultuous times. How are they different? How are they the same? We talked about what it takes to endure crushing waves in life, and how to co-exist with people whose experiences and ideas about life are different from our own. We brought a smooth and jagged rock home to remind us of the experience, and the collecting of reflective artifacts became a habit.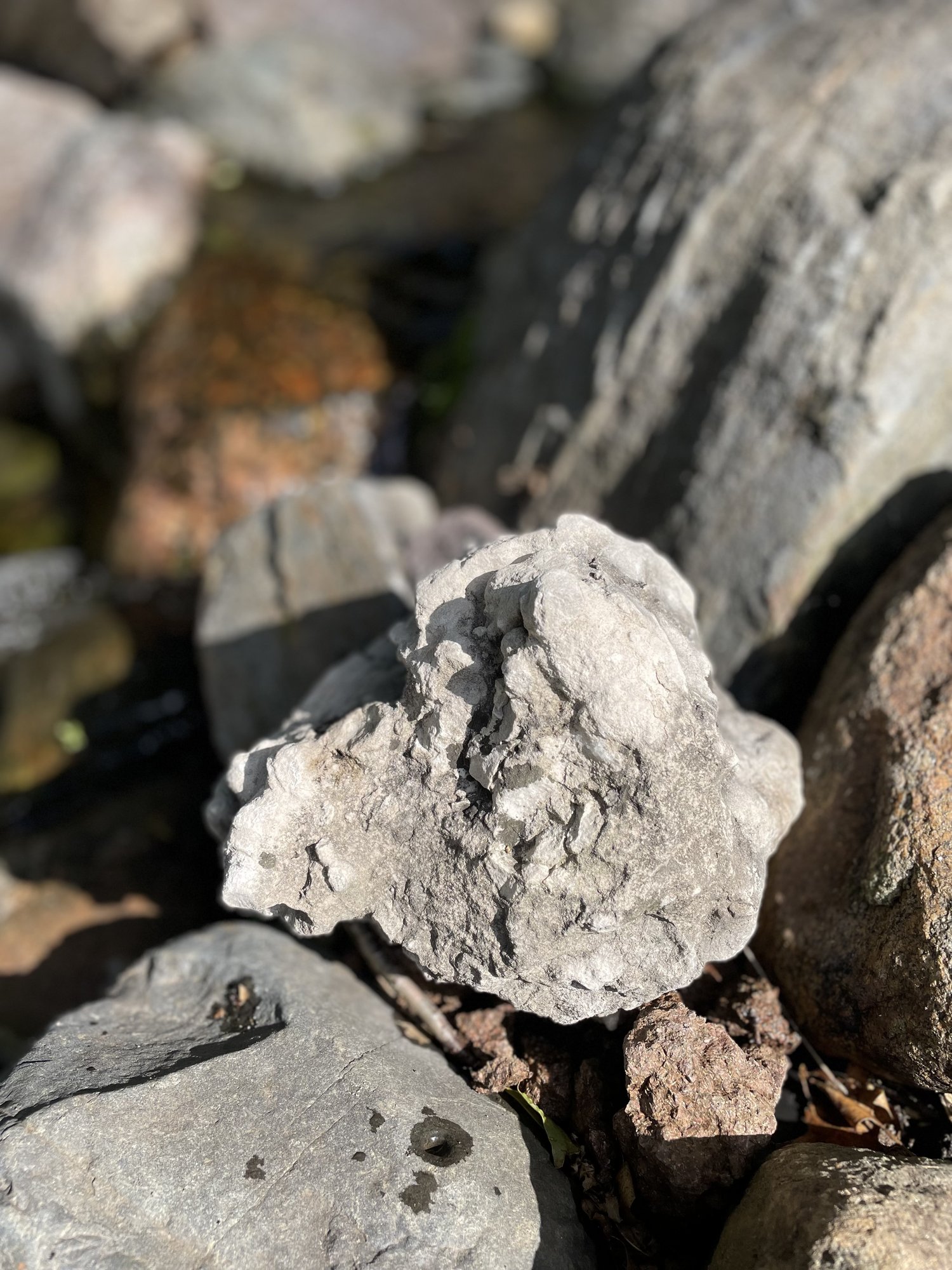 The piece that gives our little backyard waterfall some added character came from a hike at altitude in Banff National Park where I thought I might be having a heart attack. The kids were scared and I was "scareder." We got a closehand reminder of the fragility of life (particularly mine!) It turned out to be just a little altitude sickness. Once I got my breath and my heart quit painfully pounding in my temples I insisted we bring home a small flat rock that was at my feet while I recovered from the steep climb. To this day the small slab keeps me on my toes, a reminder that any moment could be my last. Am I tending to the people and things that matter most?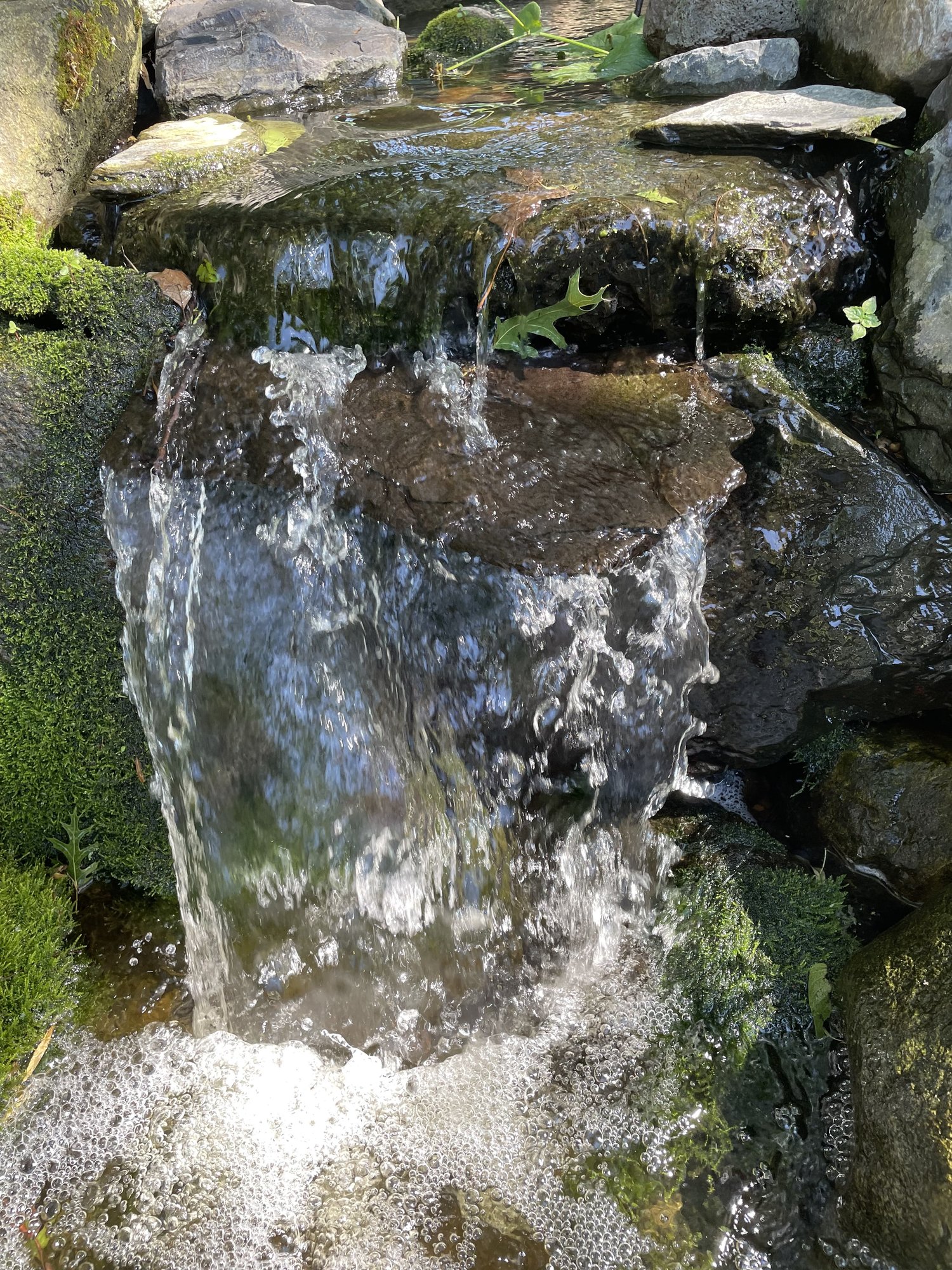 On our tenth anniversary my wife and I were camping deep in the forest at Baxter State Park in Main. It was early October and the leaves were spectacular. We'd not spent much time away from the kids at the time and while we might have been taking time for just us, we couldn't help but look for artifacts – this time leaves that reminded us of the uniqueness of each child. Soon we had many leaves that we placed between different pages in a book we had along. Nature was again connecting us. Those leaves became the basis for a unique piece of art dedicated to each child. The colors have faded some but the words that captured their uniqueness still remain, and still ring true for each of the kids.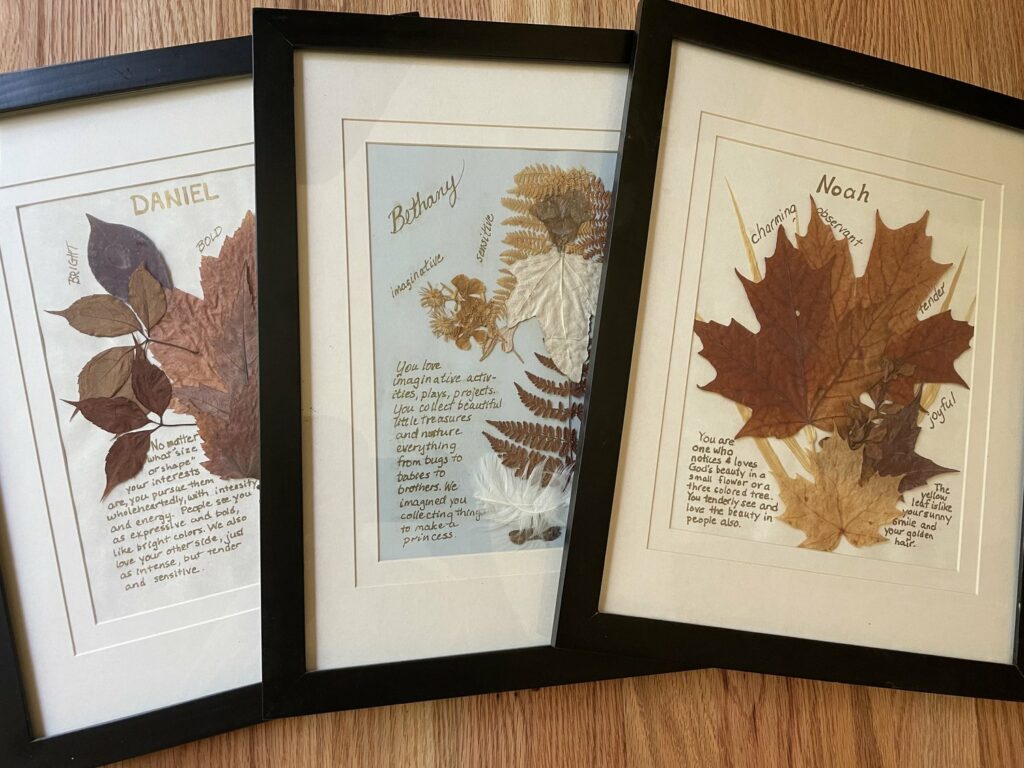 These artifacts (and many more) are cause for some deeper thinking about life. They inspire memories, important learning, and perhaps most of all, gratitude for the blessing of these experiences. The gratitude in turn inspires us to find ways to share with others the blessings God has granted us.
Our kids are grown now, living their own lives. They've become their own people and their life experiences and ideas are uniquely theirs. But when they visit we often gather in the backyard. And sometimes I point to a particular artifact and invite memories we share about the trip from whence it came. We reflect, we laugh, we wonder, and in some powerful but unspoken way the connection we share through those formative memories binds us together.
At a time in history where life moves fast, possessions are largely dispensable, and relationships often suffer from connection deficit, I invite you to build your own rhythms of reflection, connection and gratitude. Let nature be a resource for connection to your most important relationships. If nothing else, take some time to reflect. Look at the world around you and find beauty, in the rocks, the trees, the wind in the leaves, the sunshine on flowers, and say it out loud, "thank you!" Let this effort compel you to connect with a loved one. Share the experience with them if possible, or remember them with gratitude if not. And if finding and putting artifacts in your water feature helps, give it a try.