Summer is the best time to tackle any garage projects that may be on your mind. From upgrades to cleaning and organizing, there's nothing like a fresh breeze and warm weather to kickstart your garage improvement efforts. Garages tend to accumulate a lot of stuff, so if you're at a loss for ideas when it comes to tidying up, we're here to offer you a few pieces of advice that will help you get started.
Before you do any serious organizing, you'll want to complete a preliminary sweep and scan for stuff that can be thrown away right off the bat. This will make organizing the garage a whole lot easier on you and you'll be able to perform garage floor maintenance like the application of a sealant or surface hardener, for instance.
Remove everything that isn't nailed down from your garage and move it to a nearby lawn or driveway. Then, sweep and hose down the floor. This might be enough for your garage, but you can move on to applying a concrete sealer or another protective coating to your floor if that is desired.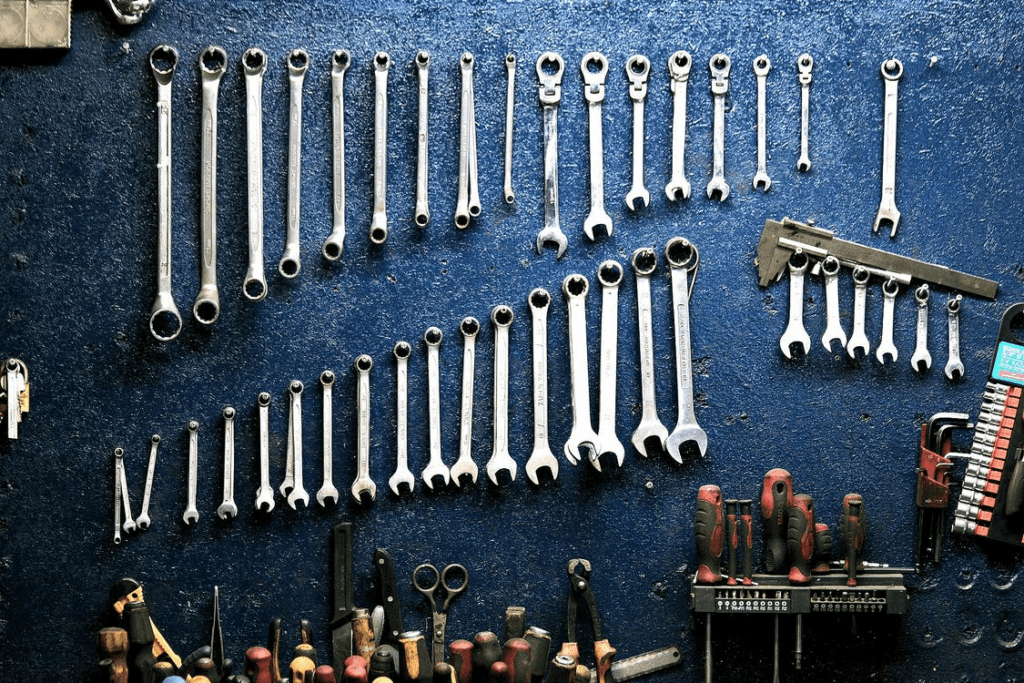 2. SECTION OFF THE GARAGE
Once you've got the area cleaned up, designate sections of your garage for specific niches. For example, tools can all go on in a toolbox and/or be hung on a pegboard. Fishing supplies can be stashed in the corner bin, while auto-related items can take up one whole side of the garage. Feel free to customize this layout to fit your own needs, but the basic outline helps a ton with organization. Sometimes it helps to draw out the garage layout and plan out where you want things to generally live before jumping in!
Another smart tip is to leave some space in front of your windows to allow some natural lights to flow into the space, it'll help make your space feel larger. It will allow you to easily reach them so you can sweep for cobwebs, clean the glass or get some ventialation flowing when needed.
3. A LITTLE STYLE GOES A LONG WAY
Who said cleaning the garage can't include replacing your
garage doors
? A fresh pair of garage doors can go a long way towards improving how you feel about your garage as a whole and can also greatly impact your
home's curb appeal
. You can also apply a new coat of paint or update your siding if it's starting to look old.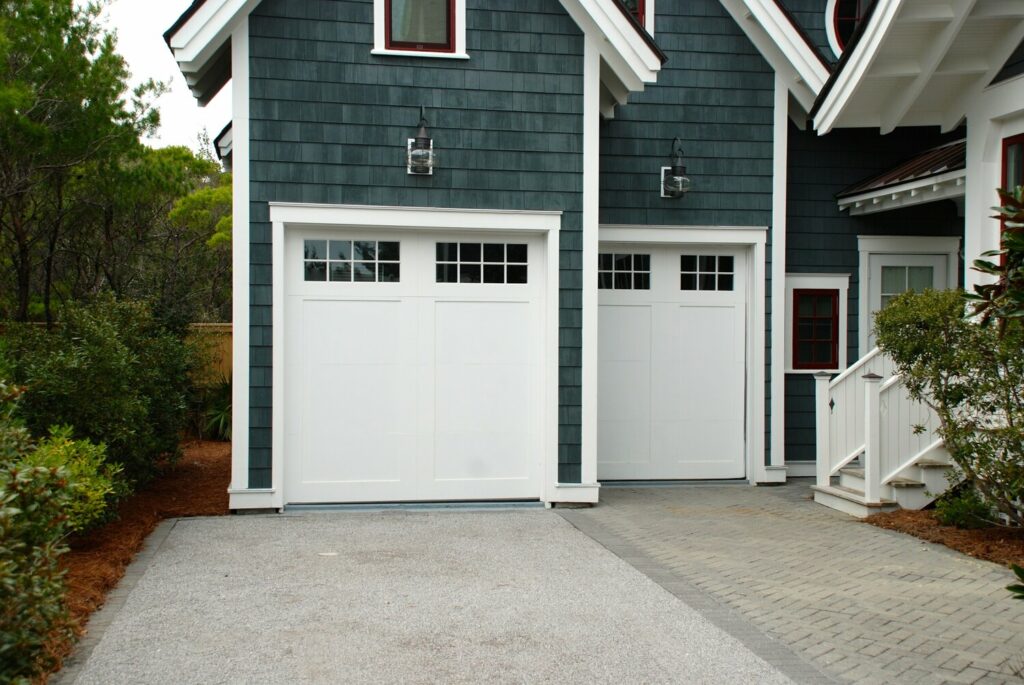 4. MAKE USE OF PORTABLE STORAGE
If you keep a lot of gardening tools it can save time to keep them all in a portable cart or wheelbarrow, we love this one. That way, when you need to do gardening work you can just wheel your tools out and wheel them back in when you're done. This is a lot easier than individually picking tools off of a pegboard, especially if you're a dedicated gardener.
Never store perishables, like dry food or birdseed in an open bag on a shelf. Critters can get in and eat through bags with ease, leaving a big mess behind for you to clean up. Mold also takes root easily when things are stored this way.
Instead of putting yours on your shelves or on the ground, keep it in a sealed metal bin. This will keep moisture away and make it impossible for critters to get in. This is an attractive option, you can get a few and store other items such as extra mulch, potting soil, ice salt and fertilizer too!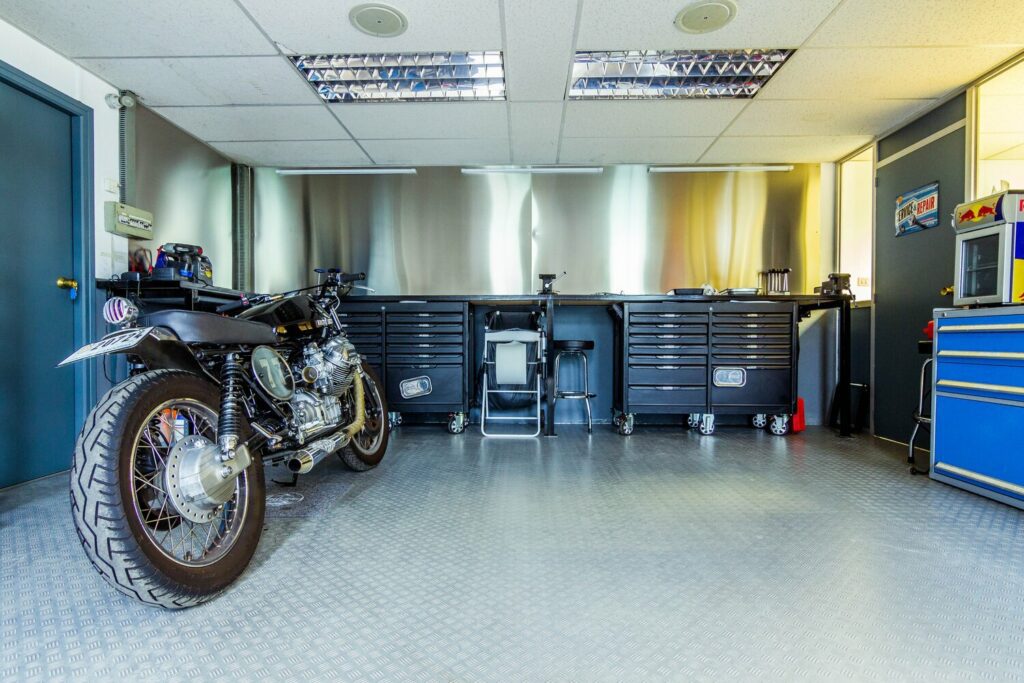 Cleaning your garage is something that should be done at least once a year, and there is no better time than the present to get it done. If you're about to clean your garage this summer, the tips we've laid out here will make the process quick and easy.
If you are interested in working with Mom's Design Build to update your garage, contact us today!
Skylar Ross is a contributor to the Innovative Building Materials blog. He is a content writer for the construction and home improvement industries with an interest in landscaping, outdoor remodeling and interior design. Skylar is focused on educating homeowners, contractors, and architects on innovative materials and methods of construction that increase property value, improve sustainability, and create a warm and welcoming ambiance.