Outdoor lighting is a great way to boost the curb appeal of your home. With options including, but not limited to, mount lighting, table lamps, step lights, and fairy lights, generating a new aesthetic for your outdoor space is as simple as flipping a switch. Whether you're looking to add some flair to the front yard or to brighten up the backyard, there are lighting options for every design taste and budget. Learning how to light up your yard can be the difference of how you feel lounging around your landscape. Get started illuminating your outdoor spaces with the following ideas.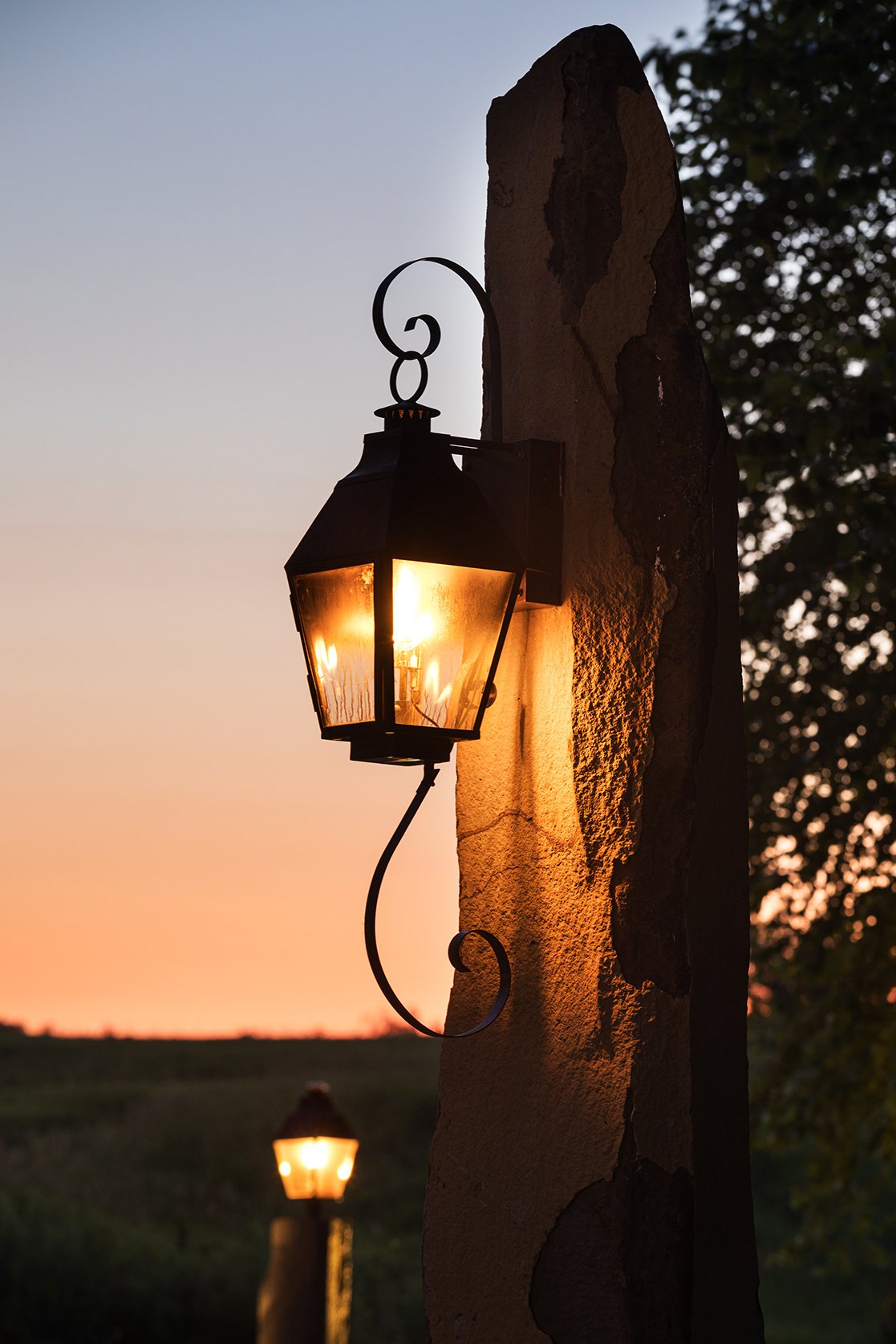 Mount lights for outdoor spaces come in all different shapes, sizes, and colors. Typically, outdoor mounts are separated into two categories: flush mount and semi flush mount. A light on a flush mount fixture is mounted flush or flat with the wall, whereas with a semi flush mount, the light is attached to an arm that is projecting from the wall. Popular placement options for mount lights include near garage doors, decks, patios, and front doors. With a little research, you can be sure to find the perfect mount to fit your space and style. Some popular types of mount lights are lanterns, bulkhead lights, spotlights, and floodlights. Some styles of mounts include French country, modern, coastal, traditional, and rustic. By adding a mount light to the exterior of your home, not only will you optimize the lighting around the areas like your garage, driveway, and porch, but you can also easily compliment or enhance the style of your home and landscape.
2. Driveway and step lights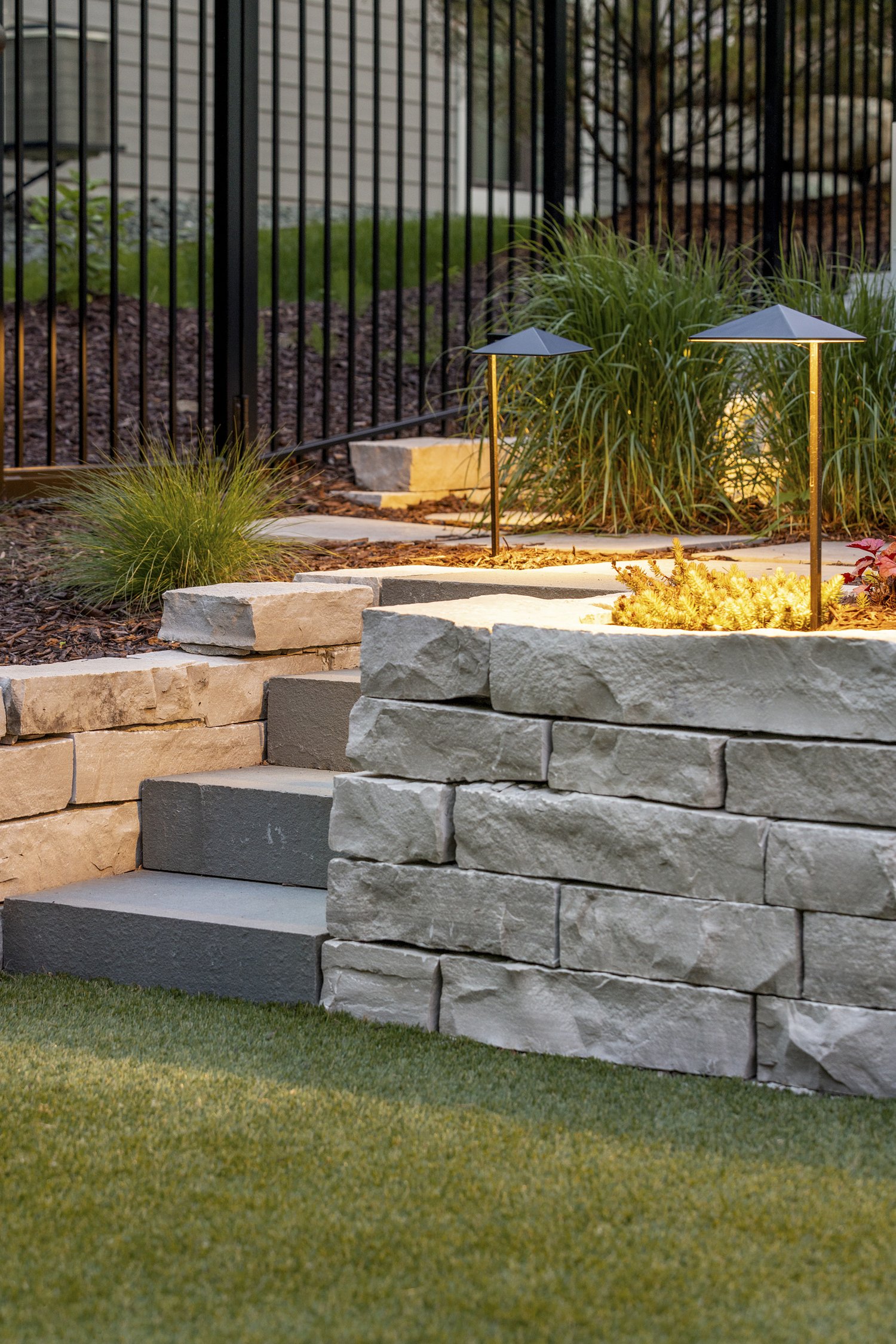 Highlighting the entrances and exits of your house can do more than just boost your curb appeal. Outdoor lighting also serves as an extra security measure for your home at night. While mounted lights by the garage and front doors provide adequate lighting, adding light fixtures to the sides of your driveway and even the steps leading to and from your home, allows your house and yard to been seen in high definition. There are two main camps that driveway and step lights belong two. The first are ground lights which are installed directly into the ground and appear to be flush with the surface around it. The second are light fixtures that are installed into the ground but protrude or hang in some fashion. Regardless if the lights are flush with the ground or extending three feet into the air, any of these lights can illuminate the sides of your driveway, a walk way, or steps leading to the front and/or back doors of your home, and can add to the safety and ambiance of your house.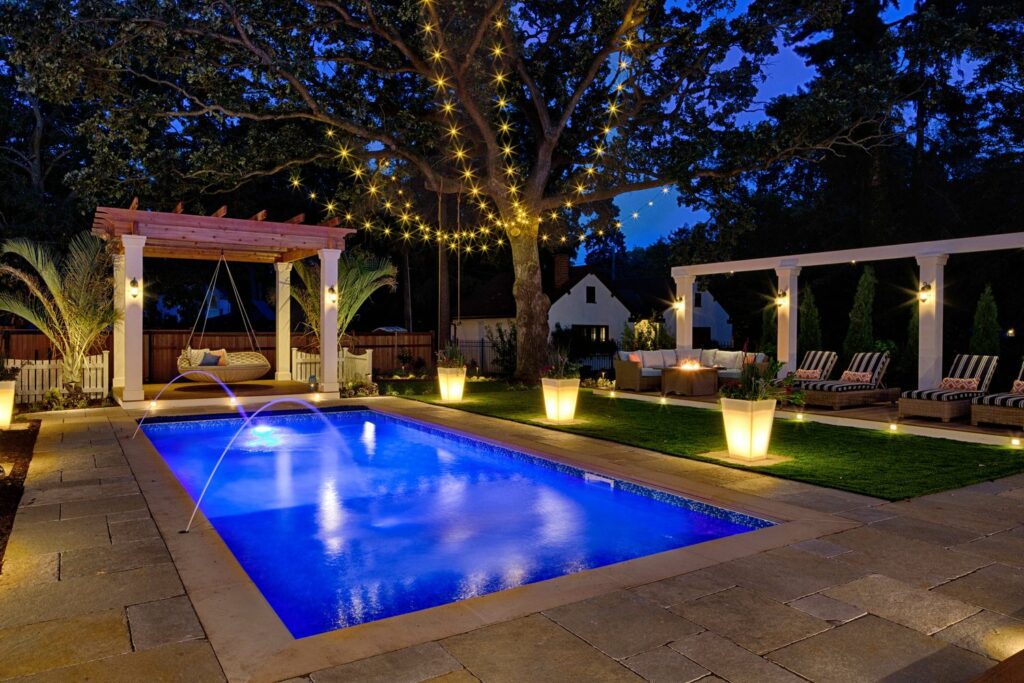 Depending on who you talk to, the term string lights can be interchangeable or synonymous with bistro lights and fairy lights. The point being that this type of lighting involves individual lights that are strung together and attached. These strands can then be hung over a patio, around a deck, off a balcony, inside a pergola, or even across an uncovered porch. These lights are perfect to enhance the aesthetic of any backyard space and will probably have your friends and neighbors lit up with envy.
Free standing lamps are not just for the interior of your home. Whether you're looking to spice up the front porch, or you're looking to illuminate a modern back patio, a table lamp is a wonderful way to add some extra light while pleasing the eye. Lanterns come in a variety of styles and are hot on the scene right now. If cottage core is your vibe, a fun trend currently making waves involves turning mason jars and vases into table and floor lamps by adding strings of lights to the inside of the containers.
5. Solar and Smart Lights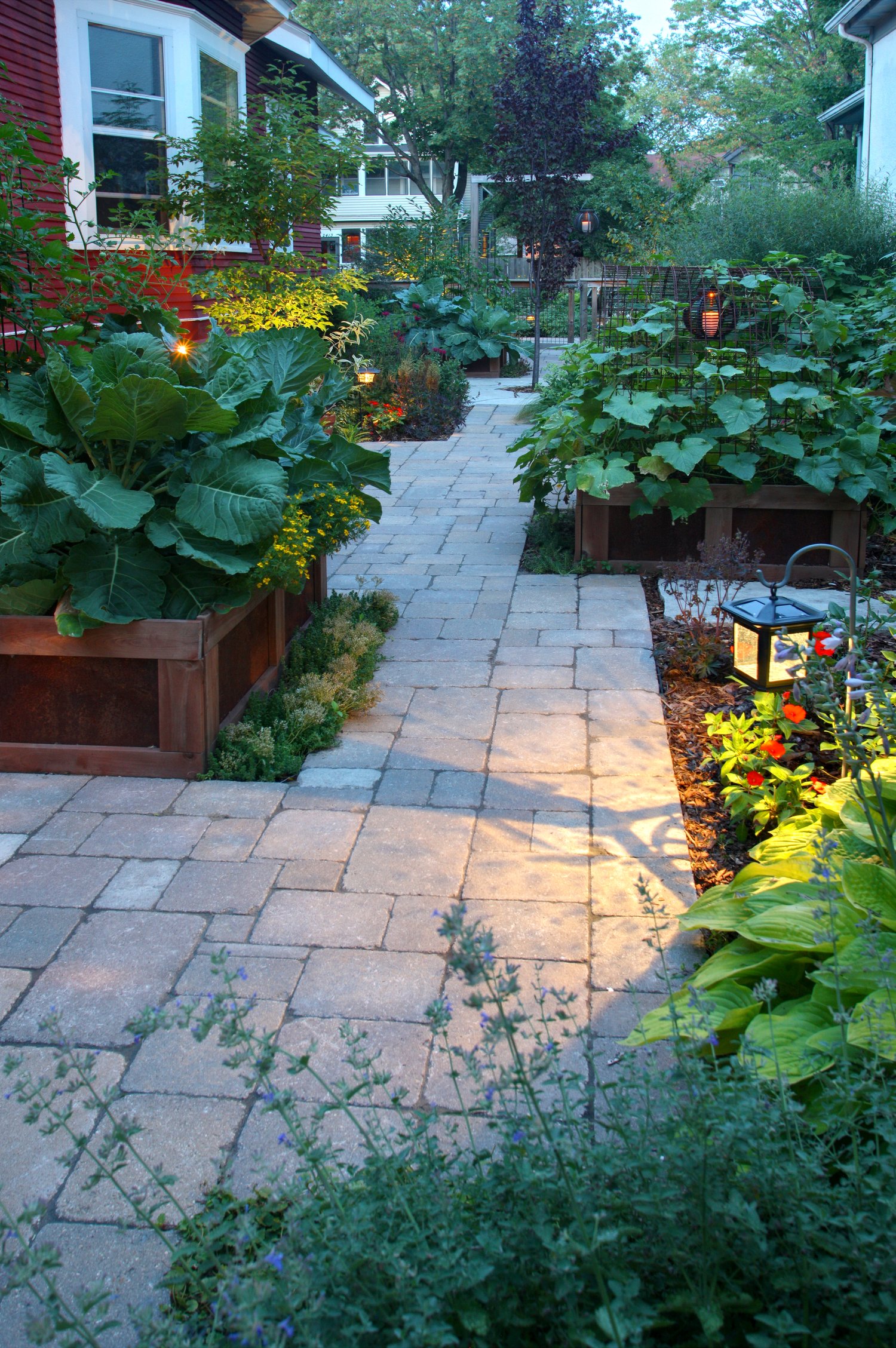 Deciding to add additional light fixtures to the outside of your home is an exciting process. There are so many different styles and kinds of fixtures to choose from, that everyone is sure to find something that matches, or enhances the design of their home. Outside of choosing a style of fixture, there are other important decisions to make. For instance, in this age of technology, you have the exciting option to add solar and/or smart light fixtures to the exterior of your home. Solar lights use standard solar cells that collect and store energy from the sun. You can install some of these lights in seconds, never run wiring, and you won't have to worry about turning the lights on and off at night. If solar lights intrigue you, make sure to install them in an area that receives plenty of sunlight so that they can optimize the sun's energy and burn for as long as possible into the night. Solar lights are perfect for walkways through gardens and courtyards. Another option for the technologically suave individual is smart lighting. By either purchasing a smart light bulb or a smart switch, you can connect your outdoor lighting to the internet in your home and control the lights remotely.