Summers in Minnesota are truly unbeatable, but also fleeting. Everyone here knows the importance of taking advantage of those hot summer days and cozy summer nights by spending as much of it outside as possible. Quality time with family and friends is must–but let's be real, rallying the troops to meet at a crowded restaurant or grilling at the local public beach is getting old and you're craving the comfort and convenience of stepping right outside your back door. The only problem is, it feels like you just don't have enough space to make your backyard a place for people to gather.
Whether you're an entertainer at heart or just want an outdoor oasis to unwind–if you feel like you're holding back on gathering outdoors because you lack the space, there's so much you can do to maximize your backyard. Here are a few ways you can transform your small backyard into a place for gathering, entertainment and much needed relaxation.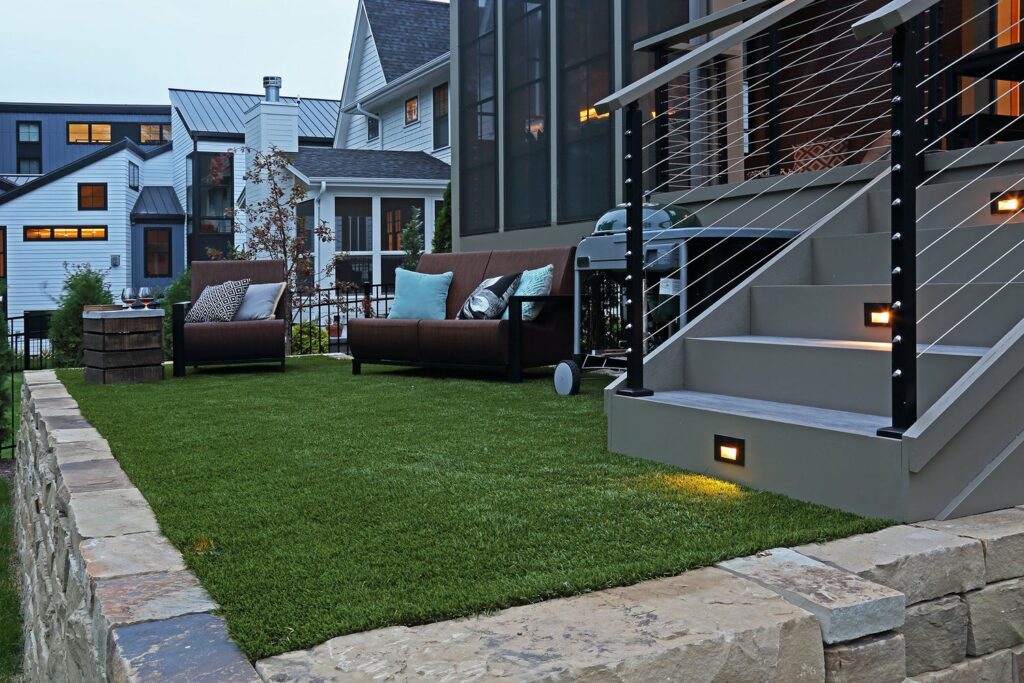 We're all guilty of spending too much time glued to the couch. In fact, one of the biggest reasons we don't get outside enough is because we're simply more comfortable in our living room. But who said you can't make your backyard feel like an outdoor living room?
When it comes to creating an outdoor space you'll actually enjoy using, it's crucial to have comfortable furniture. Don't worry, there are many outdoor sectionals, bistro tables, and patio sets that will suit even the smallest yards. Also keep in mind that you can still have a dining table that fits plenty without taking up too much space. Consider a table with a leaf extension, smaller chairs and a long bench in order to seat more people.
Just remember–it's important to treat outdoor furniture as an investment that won't rip, stretch or fade from weather or everyday wear and tear. Having quality furniture will make you and your guests feel right at home, taking away the stress of making sure everyone is comfortable. Be careful though–they might not want to leave!
Outdoor Seating
Swings and Hammocks
Porch and Patio Heaters
Screening
Pillows and Blankets + Storage (for harsh weather conditions)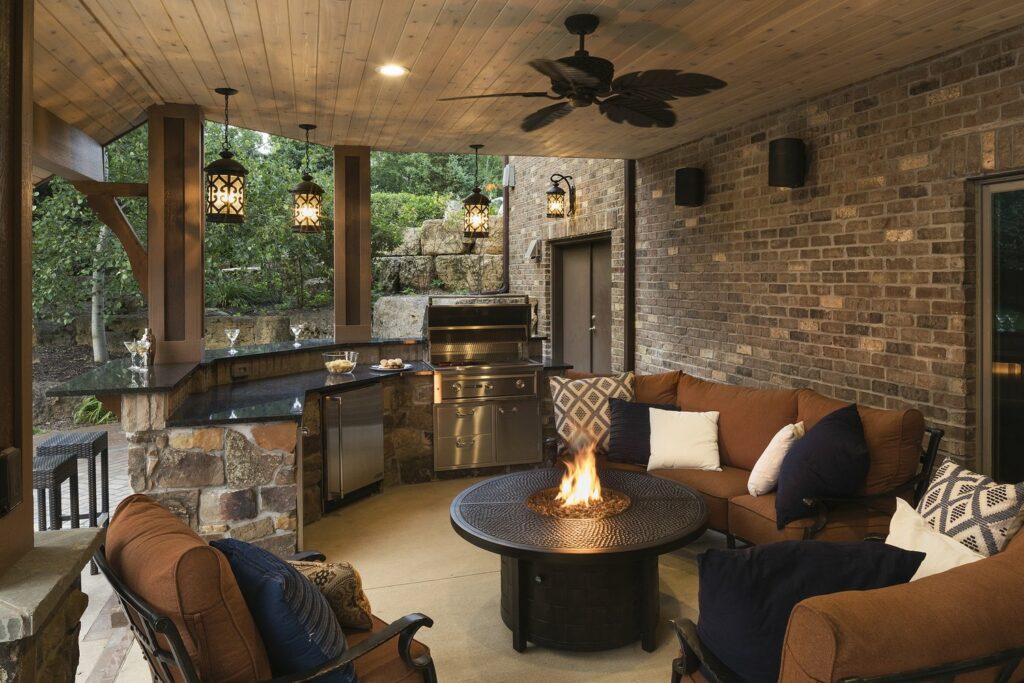 Any host knows the struggle of keeping your guests entertained while also preparing dinner, keeping drinks filled, and setting the table. Constantly having to run inside to check on the food or grab a cold bottle of wine really slows you down. Having a small outdoor kitchen with a few essentials completely changes the game.
The list of outdoor appliances you can add is long, so what you choose depends on your needs–but you can never go wrong with a small fridge for drinks, a sink for running water, and an outdoor stove. Bring everything together with a granite countertop to allow more counter space, or maybe even add in a small bar!
Kitchenette
Fridge
Outdoor Stove
Screening
Bar and Grill
Granite Countertop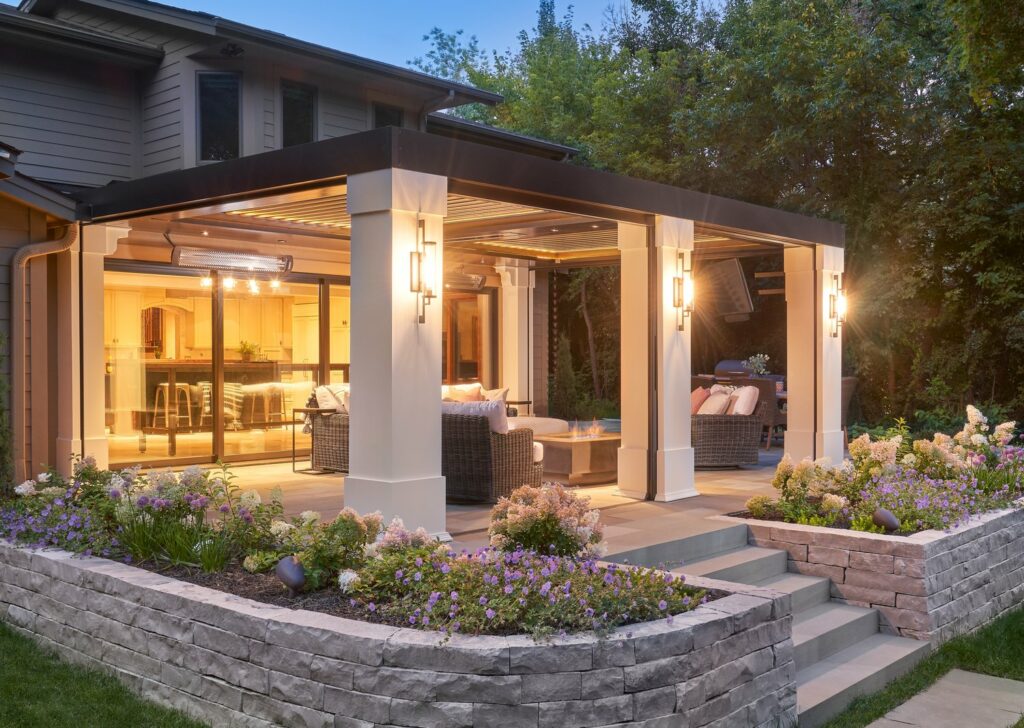 You're unable to expand your yard and find yourself limited by property lines, so it's time to get creative–but how? Well, when you can't build out, build up. Create the illusion of more space by adding height with a tiered retaining wall. Multiple layers not only provides a unique visual, but also allows more opportunity for seating areas, activities and gardening. Make it extra stunning by adding stone stairs to maximize functionality.
If you're looking for something with a little less maintenance, consider a simple or adjustable pergola from StruXure Outdoor. The high beams add visual appeal and character while also providing light shade and privacy, making your backyard feel like a safe haven.
Retaining Wall
High Beams
Pergola and Pavilions
Stone Stairs and Walkways
Bring Your Backyard to Life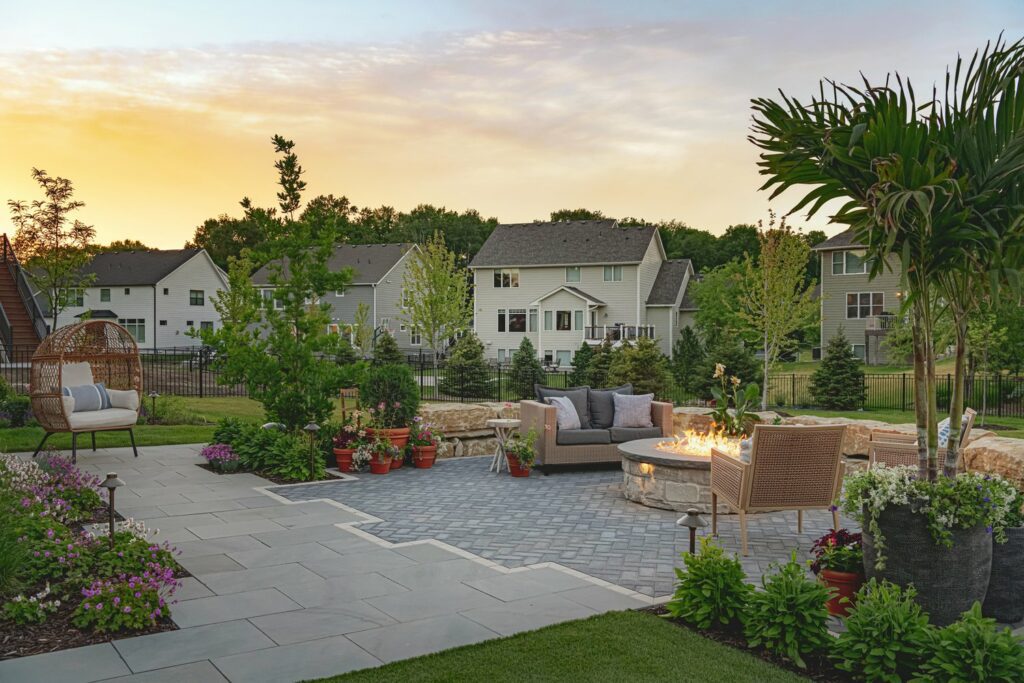 Feeling "one with nature" is an important aspect to any great backyard. Adding outdoor hanging planters, floral containers and green foliage breathes life into the air and makes a backyard feel like a botanical garden. Plus, choosing plants of different heights will actually make your yard feel bigger by adding depth.
If you don't have enough room for trees, shrubs, or large pots–this is another opportunity for you to build up. Try focusing on eye-level focal points by adding vertical planters and garden arbors to give the same lush greenery as a garden without taking up much square footage.
Another fantastic way to bring your backyard to life is to add a water feature. Whether it's a small fountain, pond or stream, nothing compares to the natural sound of running water. It's almost guaranteed that your guests will feel like they're at a spa or on a zen vacation.
Hanging Planters
Garden Arbors
Trees and Shrubs
Water Features
Bird Feeders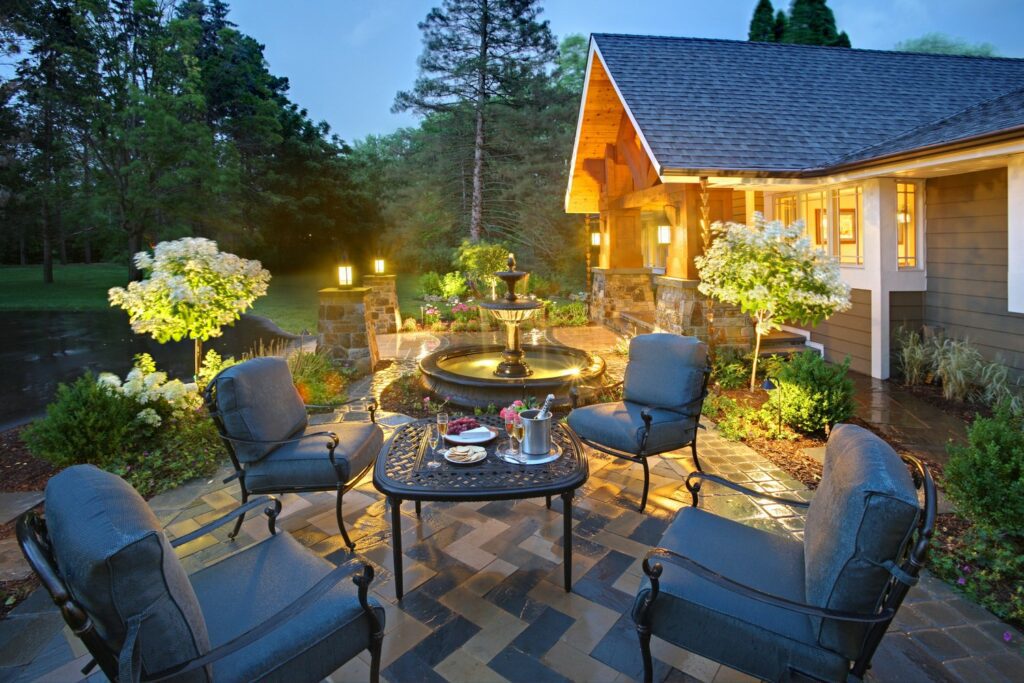 People often overlook the benefits of outdoor lighting. Whether it's hanging lights, sconces or lanterns, there are plenty of fresh ways to incorporate warm and romantic lighting throughout the whole backyard to light the night. If you have a pathway or stairs, consider ground garden lights to guide the way. Have something you want to show off? Add an accent light to highlight the unique feature. Looking to add lights without dealing with batteries or wiring? Help the planet and try solar lighting.
Good lighting gives off a magical, glowing ambiance that everyone will admire, plus it makes your space feel bigger, brighter, and helps set the tone for the evening.
Ground Garden Lights
Fireplace or Firepit
Solar Lights
Accent Lighting
Mounted Lights and Table Lamps
String lights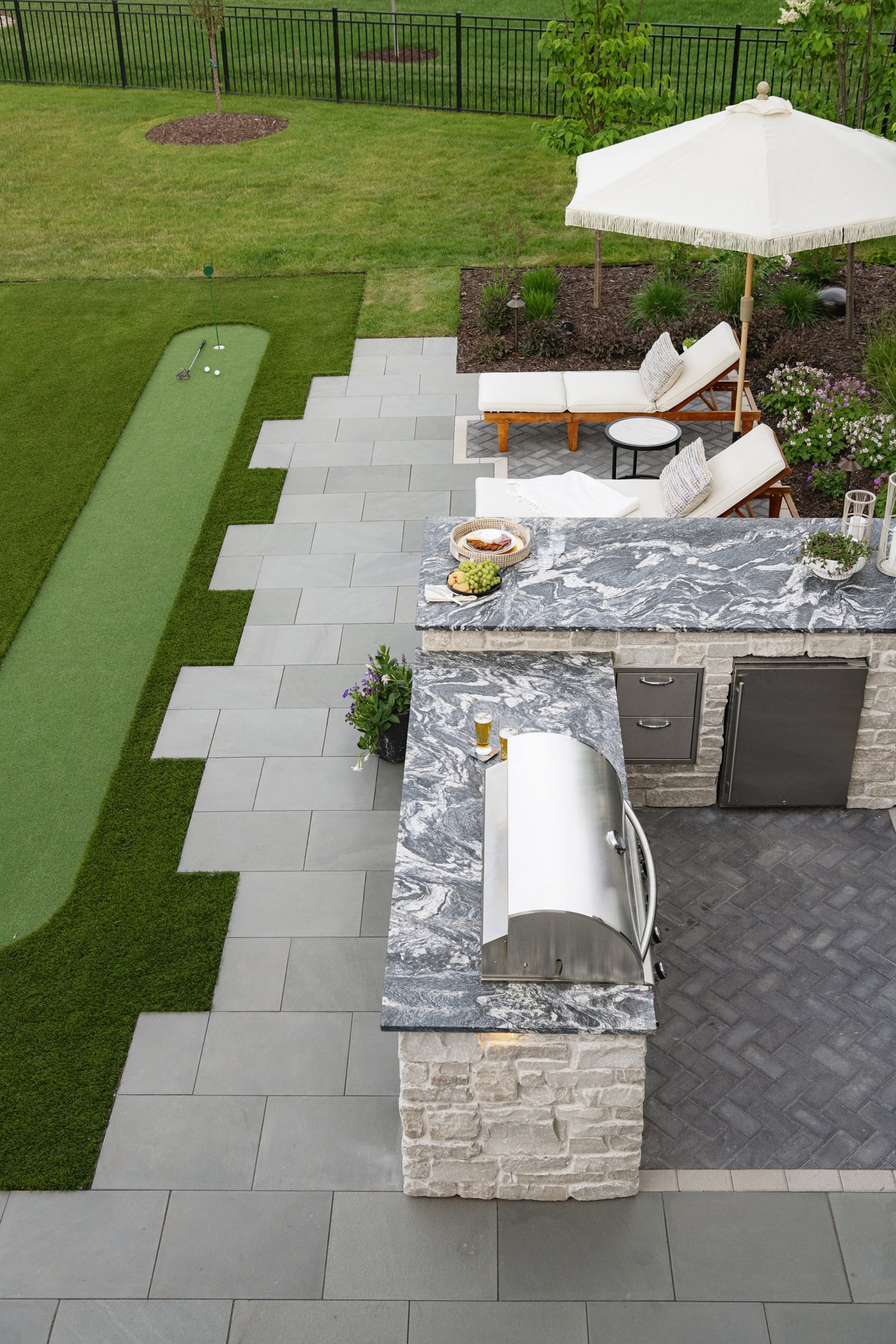 Designing a backyard to fit your needs is going to look and feel incredible, but what really makes it special is the personalized final touches. From outdoor games and activities, to patio glassware and weather resistant serving platters, remember that people want to feel your personality in your backyard. So don't forget to incorporate "you" into the space by adding fun throw pillows, a colorful rug, outdoor artwork, garden stakes, or antique pots.
Yard Games
Board Games
Patio Glassware
Serving Platters
Artwork and Design