PLANNING YOUR LAST MINUTE LABOR DAY CELEBRATION
September is right around the corner and for many that means it's time to get back into the swing of things–work is getting crazy again and school is back in session, which means shopping for supplies, coordinating schedules and getting everyone ready for a smooth transition. I bet the last thing you're thinking about is Labor Day Weekend festivities, but don't let that stop you from celebrating the last summer hoorah! Here are some quick tips for planning the perfect Labor Day gathering:
KEEP IT SIMPLE FOR THE MAIN COURSE:
I think we can all agree, delicious food is the key to a great Labor Day party. Luckily, this is one of the few holidays where people crave the all-American barbecue basics. Sticking to hotdogs, burgers and maybe some Impossible "meat," is a safe bet and will keep everyone full and happy, even the vegetarians. So, hit up your local Costco and stock up (just don't forget the buns and condiments).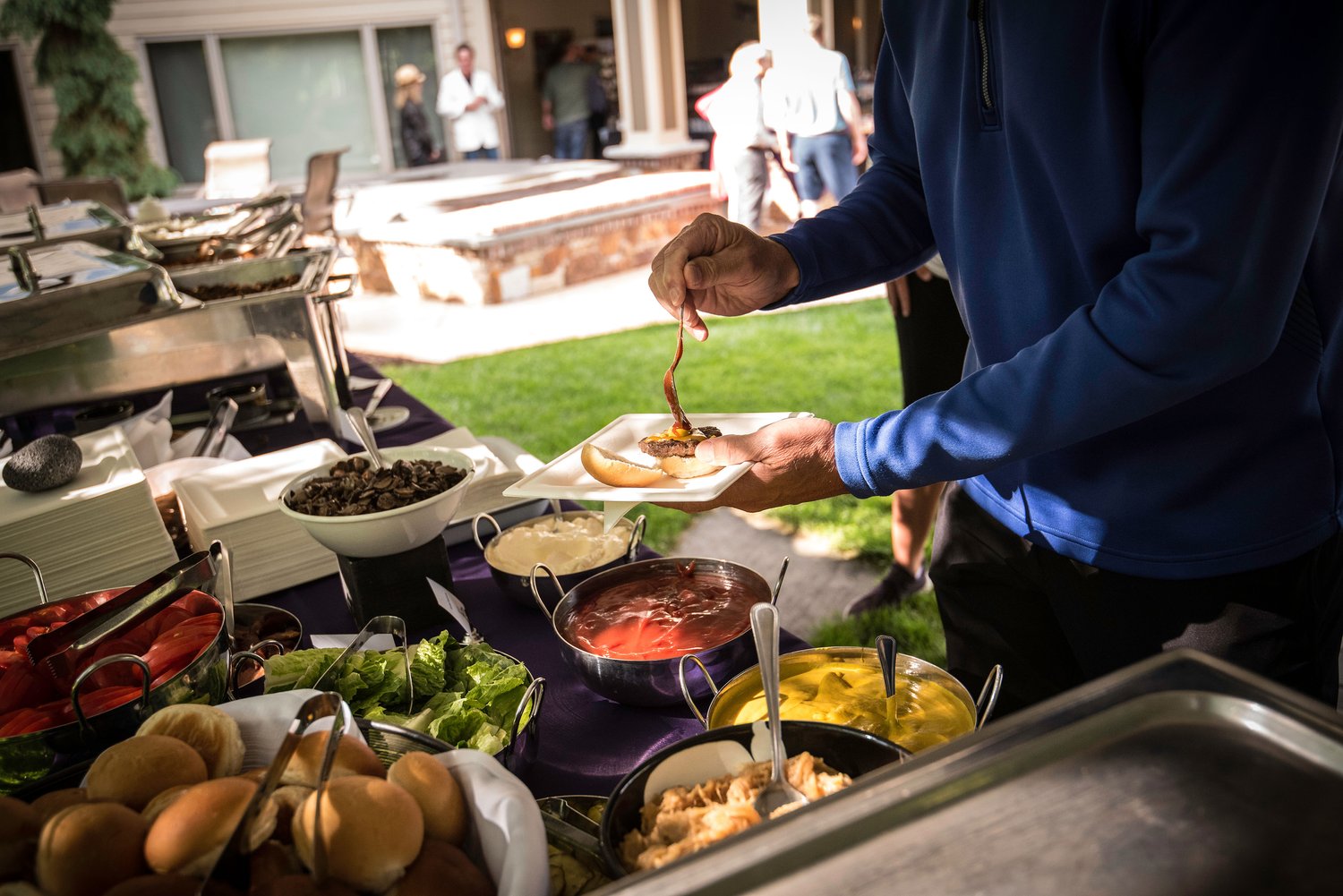 Aside from the basics, what really brings together a great grilled meal are the sides. Nothing beats corn on the cob, a fresh strawberry and spinach salad, classic potato chips, and some baked beans. So whether you're a potato salad family or a pasta salad family, make sure you don't skimp on the delicious sides.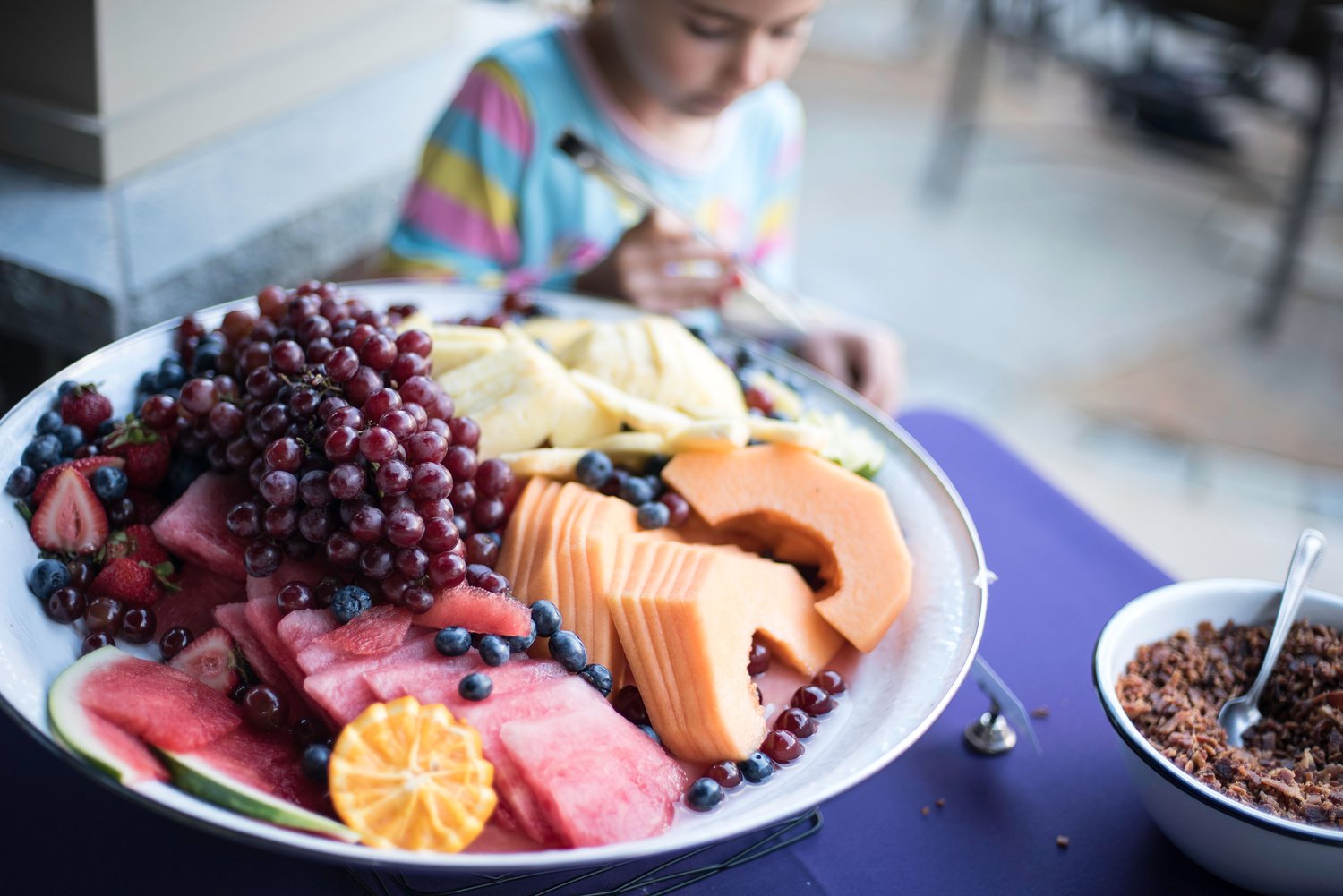 Now, onto the fun stuff: festive foods. Use the foods you're already going to have to your advantage by making them themed. Here are few ideas that will definitely impress your guests:
American flag fruit display: If you want a more savory-sweet treat, layer watermelon, feta cheese and blueberries into the shape of an American flag. Add some arugula or mint leaves for garnish. If you want a more sweet treat, use a plain white sheet cake and layer strawberries and blueberries in the same shape. That should take care of decor and dessert.
Simple fruit cups: If you're not in the mood to be artistic, throw some strawberries, blueberries and bananas into clear plastic cups for people to grab and go (because no one likes a blueberry stained rug).
Utilize a star shaped cookie cutter: Pull out Grandma's old cookie cutter and put it to use. You can shape pretty much everything into a star for a festive sprinkle throughout. Think watermelon, cheese, mini sandwiches and of course, cookies. Again, don't underestimate the power of a star shaped cookie cutter.
The biggest tip is to utilize fruit, and lots of it. The best part? These colorful food options also serve as party decor!
Speaking of decor, there are plenty of ways to spruce up the yard to fit this theme. Between Memorial Day and the Fourth of July, you're bound to have a good amount of red, white and blue laying around. While balloons and streamers are fun, it's also fun to take it up a notch without spending a lot of time or effort doing so.
Make the table your centerpiece by using a timeless American classic–a red and white gingham tablecloth. Set the table with white plates and some red or blue cloth napkins. If you're looking for something different, try using bandanas and some tweed ribbon to wrap the silverware for a unique touch. Bring everything together with taper candles or lanterns and a floral centerpiece with a flag. Pro tip: mix and match a few different bouquets to place flowers all around.
If you're big into DIY projects or consider yourself somewhat crafty, listen up. Utilizing household items lying around to throw some things together is not only affordable, but also fun! If you look around, you'd be surprised at how much can be painted, repurposed or just plain useful for the big day. Something fun to try is painting mason jars. Use the countless jars you have laying around and paint them red, white or blue to be used as mini vases, utensil holders or lanterns. Another option is to use soup cans for a more rustic look.
FESTIVE COCKTAILS FOR ALL: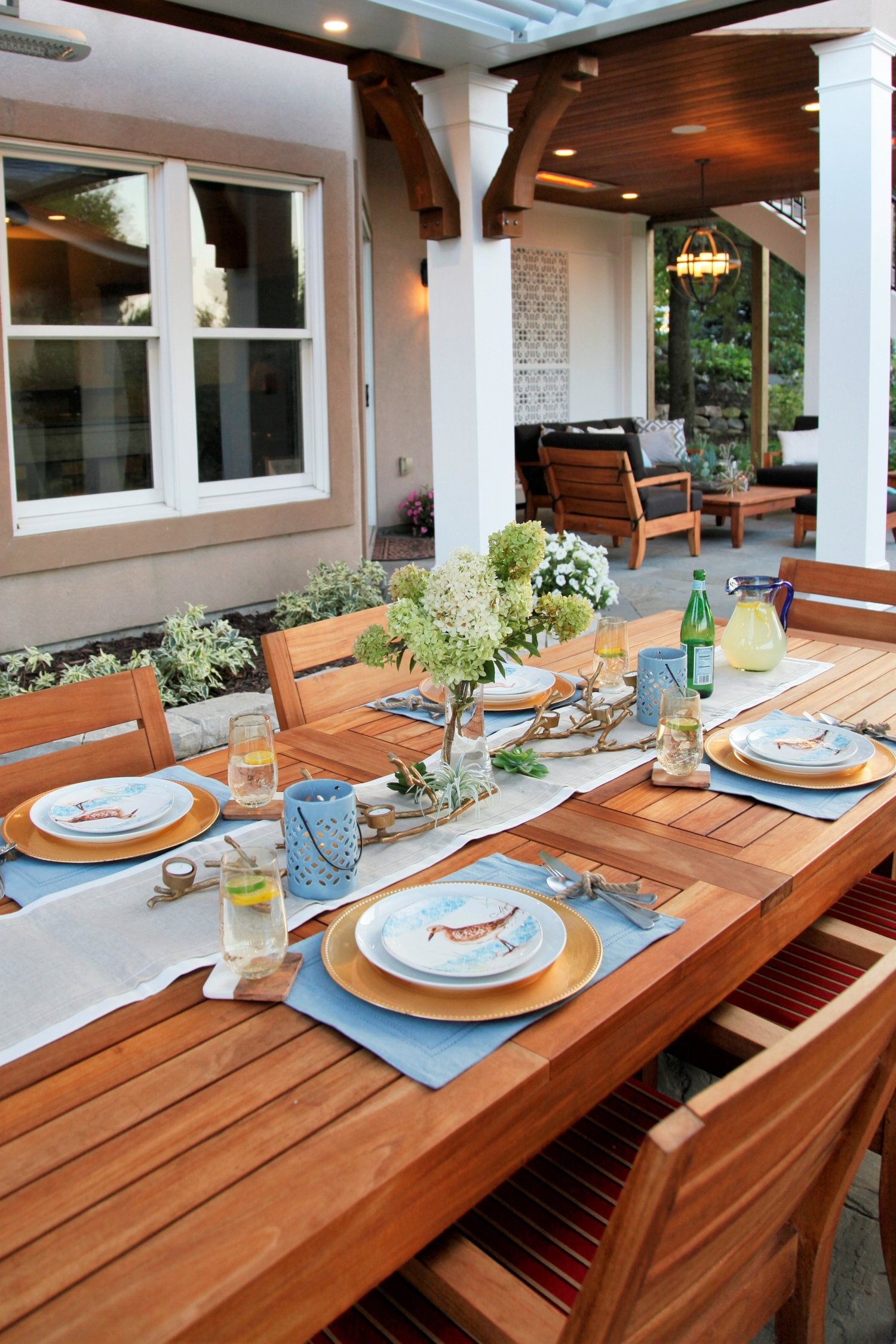 Yes, even for the kids because who doesn't love a kiddie cocktail? This will hopefully be the last day of summer for a sugar rush, so let this sugary concoction slide one time by making a layered punch. Use any three red, white and blue mixers (like cranberry juice, kid-friendly piña colada mix and blue gatorade), and figure out how much sugar is in each. Fill a bit of the glass with the highest sugar mix, add ice, then very slowly add in the next middle sugar mix and then the mix with the least amount of sugar. The colors will then be layered for a festive punch. Using Twizzler straws is also a fun touch! While it might take a little science and trial and error, they turn out adorable. But, if that's too much, you can never go wrong with fresh squeezed lemonade (because it doesn't get more American than that).
Now onto the real fun… aside from supplying basic beer and wine options, it's always a special treat to have a signature cocktail. Assuming you're hosting a crowd, keeping it simple is the best way to go. A festive summer sangria is not only easy, but also stunning! All you need to do to prep is cut up some strawberries, blueberries and honeydew (preferably with that star cookie cutter we talked about earlier). Add that to a two-liter pitcher with a bottle of white wine, four shots of vodka and four shots of white grape juice (let it sit in the fridge for a few hours prior to "marinate" it).
ENTERTAINMENT ALL AROUND: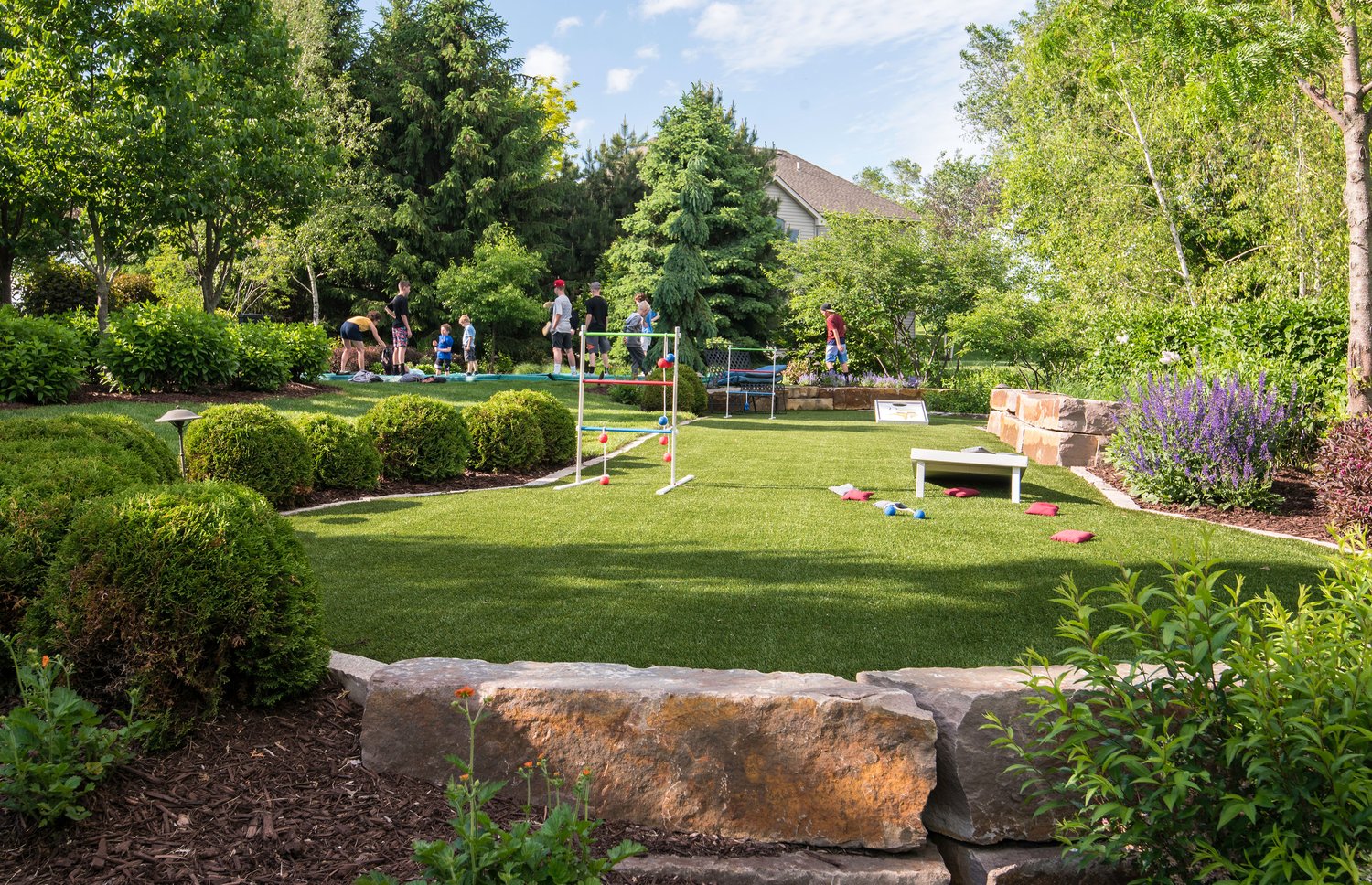 While a party is only as fun as the people at it, having something to keep people entertained is always helpful. Aside from the obvious, like great music, having games available is key. From bocce ball, spikeball and cornhole (or as some people might argue, bags), to giant jenga and connect four, having yard games scattered around will keep people of any age entertained for hours on end. Another pro tip: top the night off with fireworks or sparklers. Not only is it fun for everyone, but it's such a festive way to close out summer.