A Minnesota Collection Seen Around The World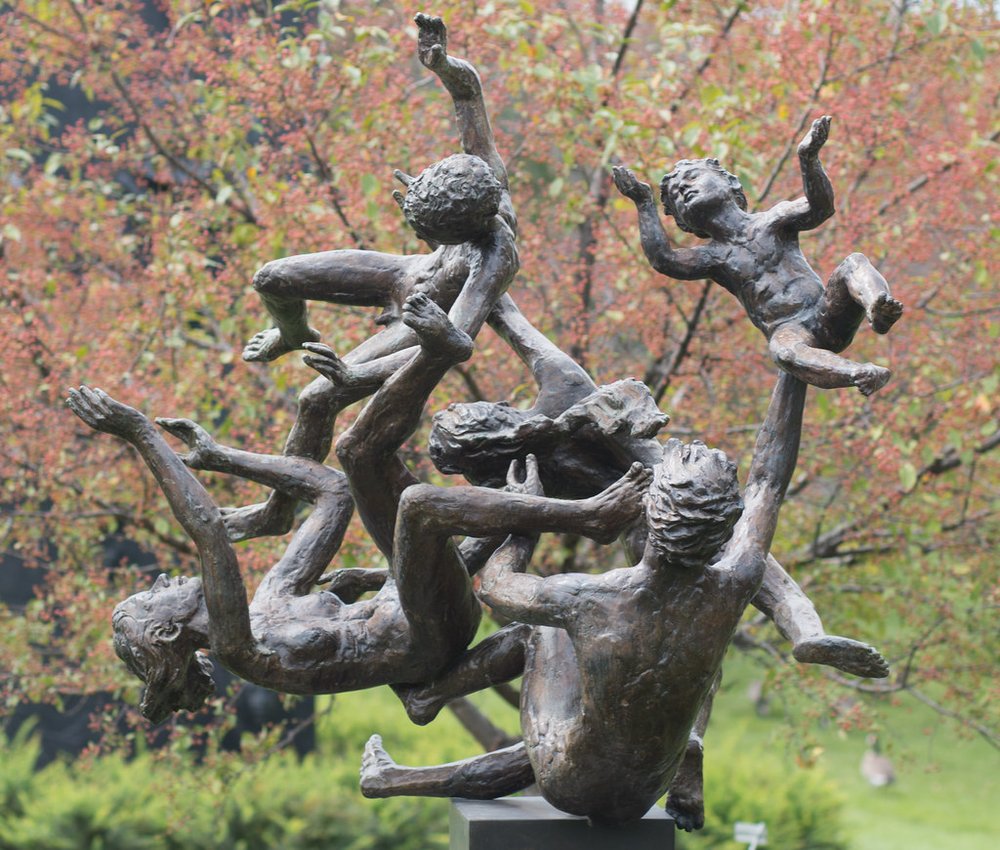 When Minnesota's nationally renowned sculptor, Paul Granlund, carefully crafted bronze yard sculptures seen around the world, it's unclear if he knew they would land in the hands of Golden Gopher Football's infamous "Cannon Man." But alas, they did–and these sculptures have seen more than any of us can imagine. Learn more about the story behind how the unique, eye-catching and large yard sculptures went from the studio of Paul Granlund to the estate of the infamous Rodney Wallace. The best part? They're up for sale.
THE MAN BEHIND THE COLLECTION:
If you attended a Minnesota Gophers or Vikings football game in the late 90s or early 2000s, then you remember the sound after each touchdown: a loud cannon. Well, Rodney Wallace was the man who fired that infamous cannon at each game. Known as the "Cannon Man" to all, he was a legend to Gophers and Minnesotans about.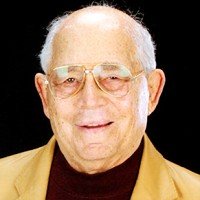 However, his legacy didn't start there. Rodney was a lifelong businessman who was the owner and creative mind behind the Thunderbird Motel in Bloomington, MN for 43 years. Located next to the old Met Center and Metropolitan Stadium, the Thunderbird was a local hotspot for Minnesotans and travelers along 494. What made the motel unique? It was Native American themed. Completely filled with one-of-a-kind authentic art, Rodney ensured the artifacts were made by Native American artists from all over the United States and spent lots of time visiting Indian reservations learning the culture.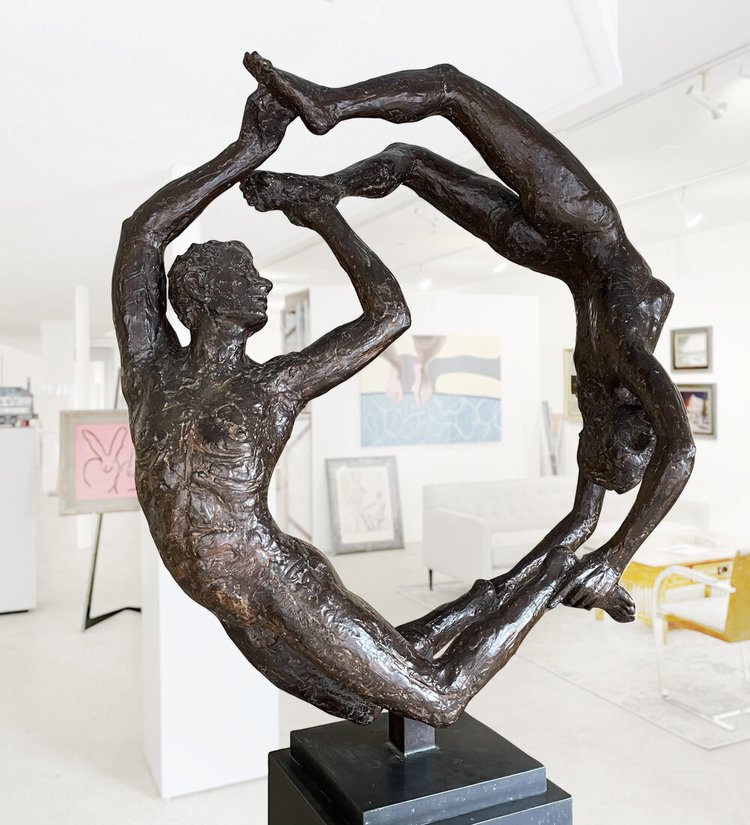 As if Rodney's life couldn't be any more interesting, he also had stories of serving General Patton as an aide, racing sailboats against Ted Turner and "running trains" in his basement with Frank Sinatra. And while his love of University of Minnesota sports, model trains and Indian customs began as a child, Rodney continued to collect throughout his entire life. He left behind a massive collection of fine art, porcelain figures, paintings, tapestries, beer steins, model trains… the list goes on. Among his prized collection are five unique, large and valuable bronze sculptures by nationally renowned sculptor, Paul Granlund.
THE MAN BEHIND THE COLLECTION: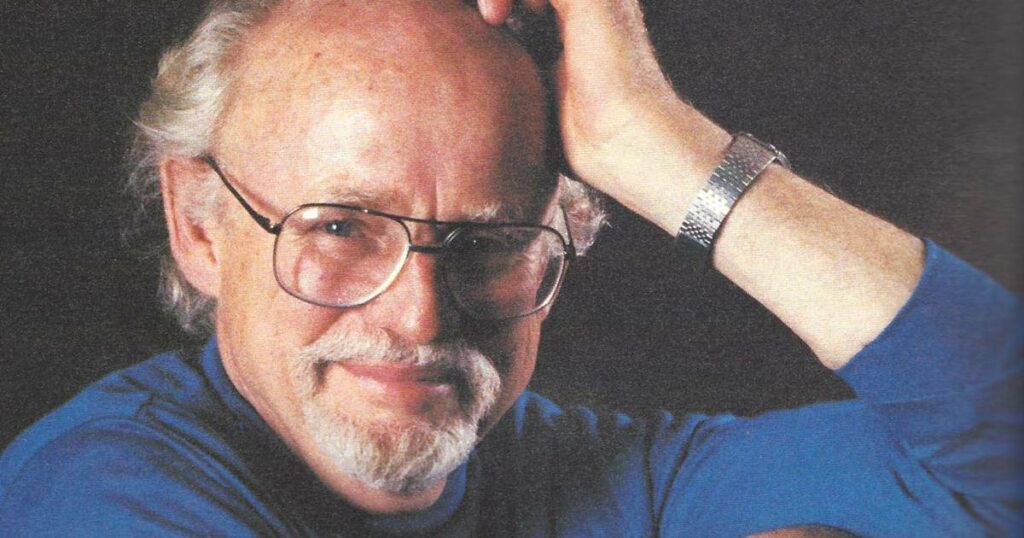 Now, let's talk about the artist himself. If you've been to the Minnesota Landscape Arboretum, the Mayo Clinic, or the Federal Reserve Bank, chances are you've come across the work of Gustavus Adolphus College graduate and renowned sculptor, Paul Granlund. Famous throughout Minnesota and the midwest, Granlund is best known for his figurative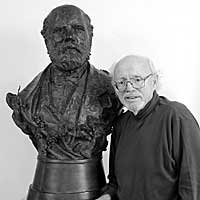 bronze sculptures that combine humans with nature. Today, most of his pieces are on public display throughout the midwest and internationally from Italy to India to Hong Kong, and many places in between. However, the majority of the pieces reside in Minnesota colleges, hospitals, churches and institutions–lucky for us!
While Granlund spent time serving in WWII and studying sculpture in Italy, he was heavily influenced by his Minnesota roots. Through his art, he often created sculptures of lovers dancing or families holding hands and lifting each other into the air, as seen in the images below: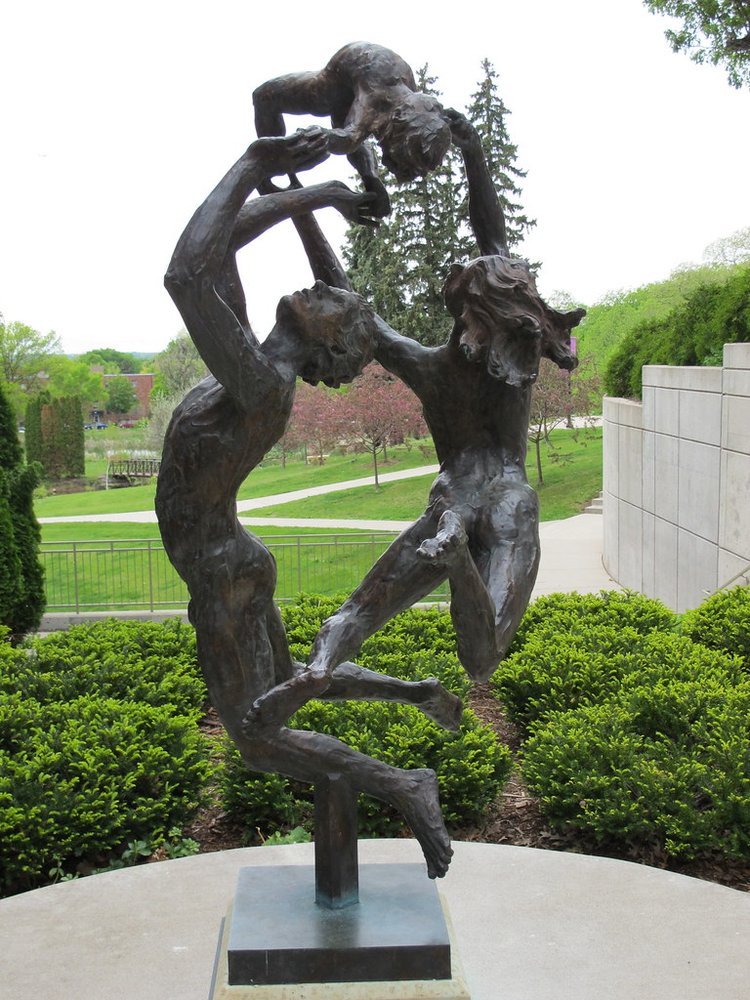 Paul T. Granlund, Zerogee, Bronze sculpture, St. Catherine University
Granlund was a philosophical and cosmological person, but also deeply spiritual. One of his most well known attributes was merging humanesque figures with elements of nature, creating optical illusions depending on where you are standing. The '3D Life Tree' shows a family holding hands and dancing, but from far away it is seen as a tree. 'Day and Night' depicts a crescent moon, with human figures imprinted throughout. From a distance, the 'Luna Moth Matrix' looks like a large moth or butterfly, but you'll see there is a small human nestled in–possibly alluding to being in a cocoon or the womb?
The most amazing part about these sculptures is that they are up for interpretation, there is no right way to look at them or an exact meaning etched in stone.
Granlunds appreciation for qualities shared by all types of people, allows for everyone to see something different, giving each one a story of its own. Or maybe, a new story waiting to be told. While Granlund created over 650 pieces of work, there aren't many left for sale. If you're interested in one of these rare sculptures by the legendary Minnesota native, Paul Granlund, please reach out to The Bearpath Collection.
From One Legend to Another:
While Granlund created over 650 pieces of work, there aren't many left for sale. If you want to continue the legacy of the infamous Minnesota natives, please contact Clay Conrad at clayconrad@gmail.com, or check out The Bearpath Collection (an estate comprised of items collected throughout the lifetime of Rodney Wallace).
———————Paul Granlund "Half-Tryst" Bronze Sculpture 1984————-—
CLAY AND RODNEY'S COLLECTION: