The Eden Prairie homeowners were sad to lose the privacy that the dying 30-year-old blue spruces had provided their extraordinary front yard water feature. They weren't willing to wait years for a new tree line to mature and fill in, but the city would not allow a tall fence. The family also wanted to make the unique-shaped area more usable and cozy.
The innovative landscape design firm delivered real-time results with a series of free-standing, timber-framed art panels and a clever entry gate. It also shrank the pond to make room for a charming sitting area with a stunning fireplace and nostalgic paving. The homeowners, their neighbors and the city agree all stakeholders' goals were beautifully achieved.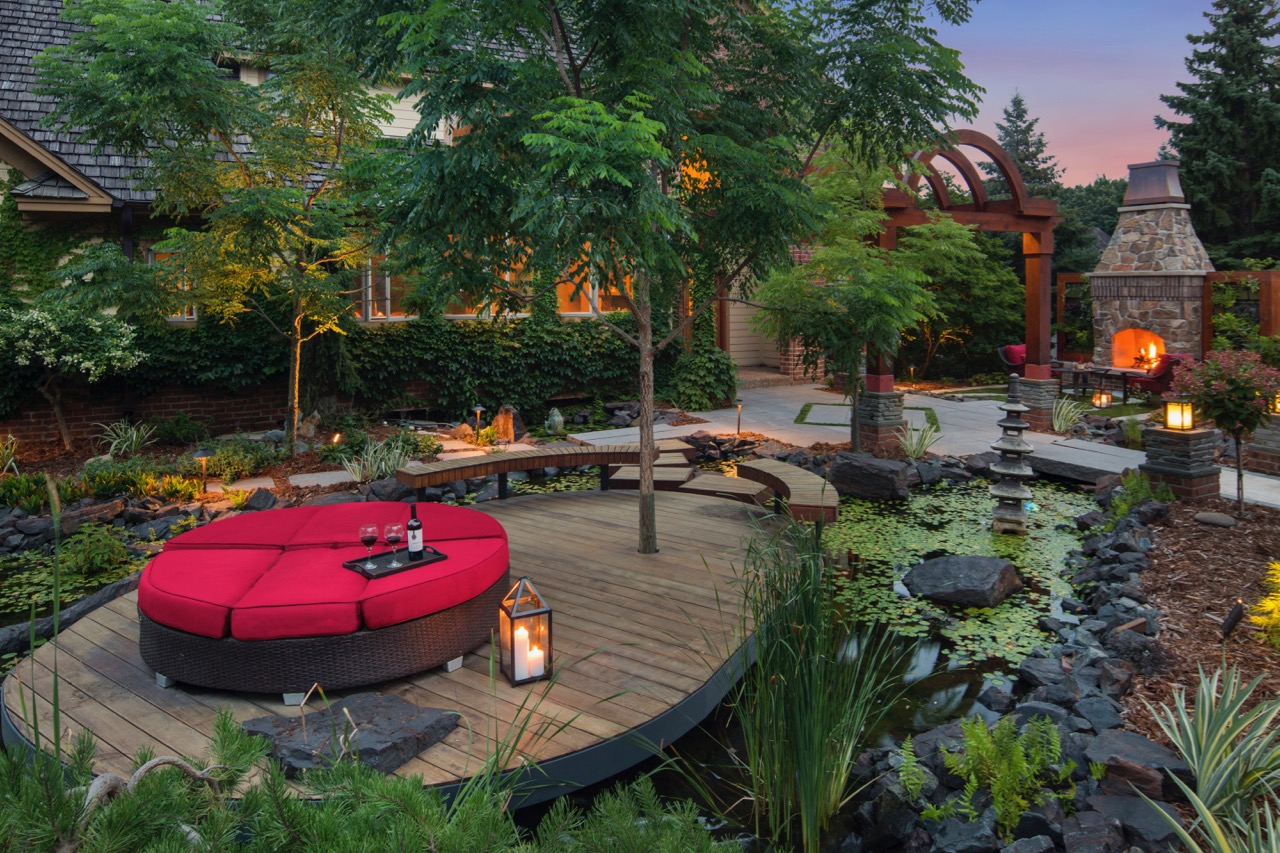 Distinctive timber-framed laser-cut, powder coated art panels create a beautiful, private space.
Creative sliding gate looks handsome open or closed.